Vacancy
Electrical engineering technician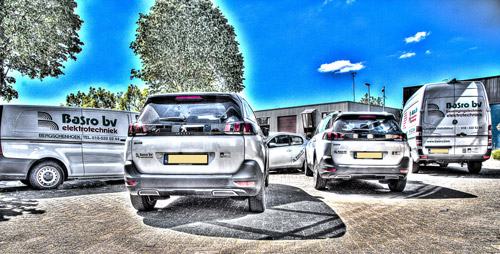 Basro designs, installs and maintains electrical engineering systems for major clients from retailers to property developers. Standard systems, but also lighting projects, charging stations, data networks, home automation and power systems. We thereby follow all the latest developments and technologies.
We are looking for a full-time electrical engineering technician
What we expect from you:
• Good communication skills.
• An electrical engineering vocational training diploma, supplemented with a VEV technician diploma.
• You think in terms of solutions, and engage with clients.
• Resident in the Rotterdam region and hold a B driving licence.
You can work independently, adequately resolve faults, read drawings and carry out preventative maintenance. You are able to work with a service- and customer-oriented approach, with a feel for technology and quality. You are prepared to invest in improving your professional knowledge in our Basro Academy.
You are our ambassador.
What can you expect from us?
Basro is an open-minded, sociable and friendly installation company that operates nationally, with a great working atmosphere and a no-nonsense culture. We care about both our employees and their partners.
You will have enthusiastic, committed colleagues and attractive terms of employment: an appropriate good salary, working hour reduction (ATV) and holiday days in line with the Collective Labour Agreement, 8% holiday supplement, company van and phone, tools, PDA for digital job sheet, laptop for service purposes. In our Basro Academy you will keep your knowledge up to date and learn about the latest automation and digital technologies. We are proud of our company, and of one another.
You will be working at well-known major retailers, DIY stores, multiples, care institutions and leisure companies and commercial real estate companies.
Varied working environment. No two days are the same!
No canvassers please.
Would you like to share your skills with us?
Send your email to info@basro.com attn. Jessica Janson